Welcome to Growth Psychology
We partner with you to
help you thrive in all aspects of your life:
Your mental health and wellbeing, your relationships, and your career.
Our Brisbane based psychologists and coaches tailor their approach to suit your particular needs, and are trained in a variety of ethical, research-based therapeutic interventions. This creates a strong therapeutic alliance so that you to feel safe and supported in your journey towards deep, long lasting personal growth. We provide a warm and welcoming environment. Client care is at the heart of everything we do. This allows us to focus on quality care, in a holistic, strengths-based manner. 
Our Psychologists and Coaches genuinely care about you and your wellbeing. We aim to help people live a happier, healthier and more meaningful life.
We are conveniently located in Alderley, Brisbane with onsite parking and public transport close by.
Individual Therapy & Counselling
Career Development & Supervison
Couples & Relationships Counselling
Seminars, Workshops & Retreats
Our Psychologists are registered to provide services for:
Medicare (GP referral required)
Private health funds
Australian Defence Force Members
Department of Veterans' Affairs
Workcover
Employee Assistance Programs
National Disability Insurance Scheme
If you feel…..
stuck or lost
emotionally out of control (highs, lows, both, agitation)
shut down and withdrawn
struggling in your marriage or close relationships
weighed down with loss or grief
depressed, or struggling with motivation
anxious, ruminating or having panic attacks
struggling with parenting or transition to parenthood
suffering  with disrupted sleep
experiencing trauma associated with childhood abuse or neglect
suffering with Post Traumatic Stress (PTSD) or Complex PTSD
needing strategies for attention deficit hyperactivity disorder (ADHD) 
challenged by Aspergers and ASD behaviours
challenged by low self esteem issues or confidence or self worth
experiencing workplace or family conflict
challenged at work or with your career decisions
or  want to 
have increased clarity and open up to possibilities
improve your capacity to regulate your emotions
open up and connect with others
resolve conflict, improve your communication, and reconnect
process loss and move towards acceptance
be content, develop healthier habits and increase drive
calm your mind and choose your thoughts
be a great parent and develop a loving bond
improve your sleep to enhance wellbeing
heal and move forward
develop strategies that can help you grow and develop
improve your capacity to focus
feel confident and better able to value yourself
develop conflict communication and resolution skills
seek clarity and value-driven, meaning and purpose
Promoting Mental Health Across the Continuum
We can support you at any point across the mental health continuum, whether you are struggling, unsettled, thriving or excelling.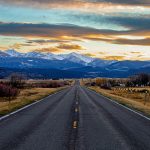 Normal fluctuations in mood
Takes things in stride
Good sense of humor
Consistent performance
Normal sleep patterns
Physically and socially active
Behaving ethically and morally
Confident in self and others
Limited or no alcohol or gambling
Nervousness
Irritability
Sadness
Overwhelmed
Procrastination
Forgetfulness
Trouble sleeping
Low energy
Muscle tension and headaches
Intrusive thoughts
Occasional nightmares
Decreased social activity
Regular alcohol use or gambling
Anxiety
Anger
Pervasive sadness
Tearfulness
Hopelessness
Worthlessness
Difficulty concentrating
Trouble making decisions
Decreased performance or workaholic
Restless disturbed sleep
Increased fatigue, aches and pains
Recurrent wild nightmares
Recurrent intrusive thoughts or images
Avoidance or withdrawal
Increased alcohol or gambling
Excessive anxiety
Panic attacks
Easily enraged
Aggressive
Depressed
Numb
Can't concentrate
Inability to make decisions
Cannot perform duties
Cannot fall asleep/stay asleep
Constant fatigue or illness
Absent from social events
Suicidal thoughts/intent
Alcohol/gambling or other addictions
Our practitioners have extensive training and experience in the field of Psychology. The Psychologists have full registration with the Psychology Board of Australia and specialist interest areas. Our team includes:
Nikki holds a Bachelor of Psychological Science (with Honours) and a PhD. She has been practising as a Psychologist for over 15 years. She has extensive experience working in the university context, including roles supporting the mental health and career development needs of students and as a Lecturer. Nikki has worked with adult clients in areas including but not limited to anxiety, depression, loss, relationship challenges and life transitions. She has a special interest in supporting mothers in the perinatal period and has completed specialist training in Perinatal Mental Health.
Zero Tolerance Policy for Aggression and Intoxication
Rude and aggressive behaviour towards our staff is unacceptable. We cannot see clients who are aggressive towards any of our team or who arrive to their consultation obviously intoxicated.